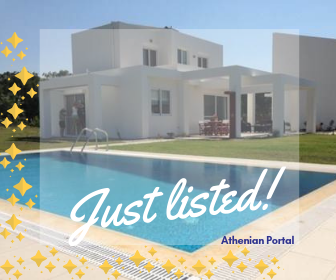 02 Aug

For Sale: Property for Golden Visa!

This simplicity duplex villa is 111 sqm, and built on a landscaped garden of 1600 sqm. It consists of a living room, a kitchen, 3 bedrooms, 2 bathrooms, and has a swimming pool. It is 100 m close to the sea and perfect for family vacations. 

The house is located in the town of Kyllini, 3.5 hour drive from Athens Airport. Kyllini is a popular destination for many travellers due to its long sandy coastline, its thermal springs, the famous Chlemoutsi castle and the ancient Olympia. It is surrounded by some of the best islands of Greece! So endless activities to discover…

For more details about this house and others, please contact us  on +30 693 184 6210 (WhatsApp, Telegram, Viber).