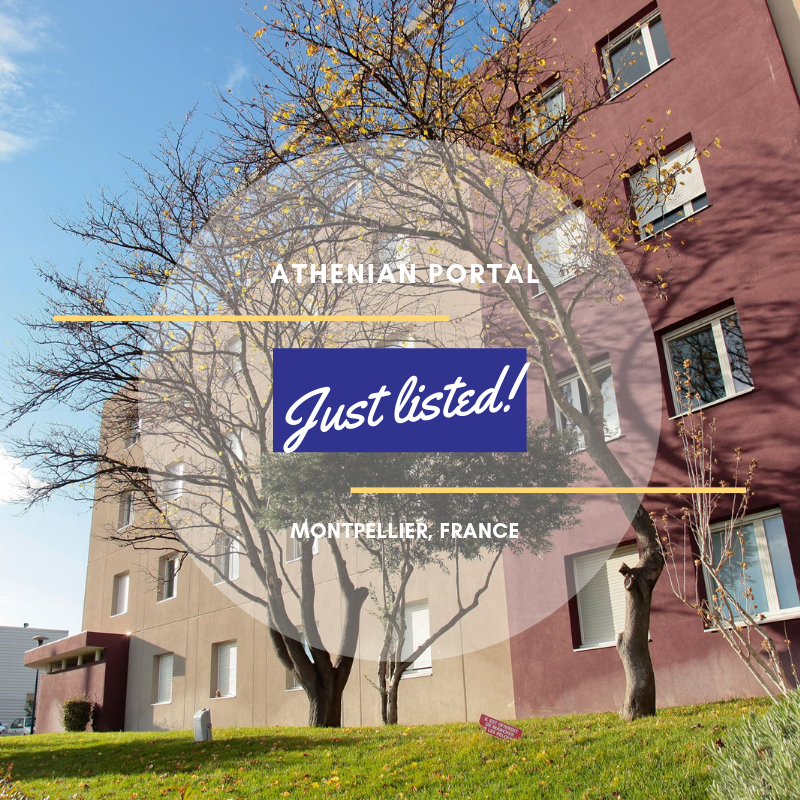 28 Aug

Two apartments for sale in Montpellier (France)

Invest in these two studios located in Montpellier and enjoy a guaranteed rental income.

The studios are part of a modern residential building that consists of 103 student apartments. They are well managed, fully furnished and offer the required comfort including breakfast, laundry and housekeeping services.

It is located in an ideal location of Montpellier, 4 minutes walk from the tramway. Montpellier counts 3 of the most important universities in France. Third of its population are students.

They are rented by a professional company respectively 310€/mo & 291€/mo.

For more details about these studios and others, please send us an email to [email protected] or contact us on +30 693 184 6210 (WhatsApp, Telegram, Viber).
A vendre: 2 apartments à Montpellier (France)
Investissez dans ces deux studios situés à Montpellier et bénéficiez d'un revenu locatif garanti.
Les studios font partis d'une résidence étudiante moderne composée de 103 appartements. Ils sont entièrement meublés et offrent le confort requis, notamment les services : petit-déjeuner, laverie, changement de linge et ménage.
La résidence est située à 4 minutes à pied du tramway, idéal pour se déplacer en toute facilité dans la ville. Montpellier est l'une des 3 premières cités universitaires de France. Le tiers de sa population est étudiant.
Les appartements sont gérés par une société professionnelle et loués respectivement à 310€/mois et 291€/mois. Il y a une liste d'attente pour obtenir un appartement dans cette résidence.
Pour plus de détails sur ces studios et autres, merci de nous envoyer un email à [email protected] ou de nous contacter au +30 693 184 6210 (WhatsApp, Telegram, Viber).